This post may contain affiliate links, which costs you nothing but helps us continue to create positive change.
Sometimes it is really difficult to break out of the usual culinary routine and try something new. A lot of us get stuck eating the same things over and over again because they are our go-to foods. This is not necessarily an issue, except that it limits the nutrient profile that we are getting regularly. Not only that, but our bodies get used to the same nutrient profile and can end up in a stagnation mode. Therefore, dietary diversity is extremely important for overall health and well being, including immunity.
The biggest question is how to shake things up. First and foremost, you have to go into diversifying your diet with an open mind. The world is FULL of foods and beverages that most of us don't ever think of, because we are stuck in the world of foods we are used to in our country.

Break Out
One of the ways that we have broken out of our routine, is that we really don't have one to begin with. But that could have something to do with the fact that one of us is a chef and the other is a holistic health advisor who used to be a gluten free baker. We realize that we are naturally creative in this realm but not everybody is. One of the ways that we stay creative is that we are always on the lookout for new and exciting foods to try.
We were in Atlanta last weekend visiting some friends and they know about our penchant for new foods. They decided to take us to the Buford Highway Farmer's Market, which was a different market than they took us to last time we were visiting. This market is all indoors and ridiculously huge! We got so sidetracked in the fresh produce department that we didn't even come close to making it through the rest of the market.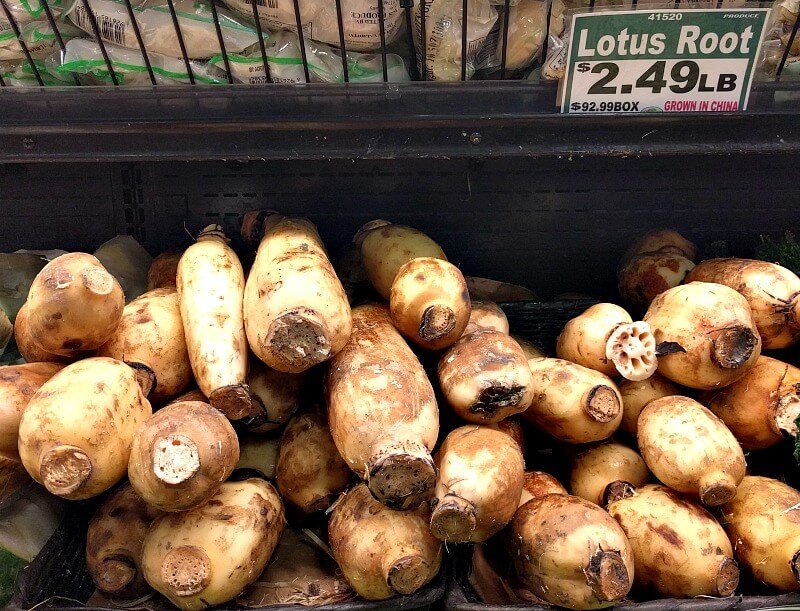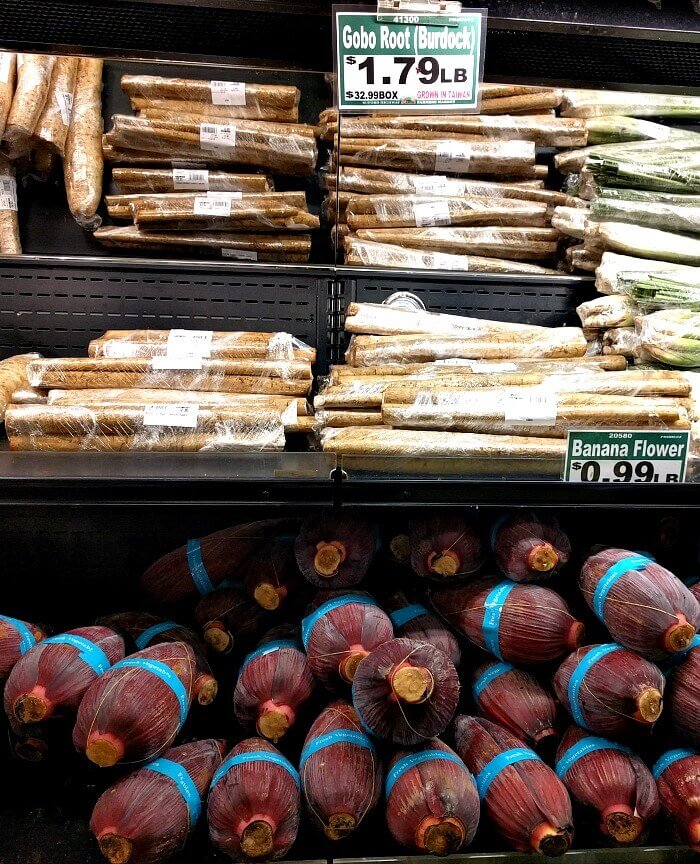 We found things such as Lotus Root, Gobo Root (Burdock, which is one of my favorite things but I have a hard time finding), Banana Flower, Huazontle, Ruda, Fenugreek, Arracacha Root, Jicama and some fruit that looked like an oblong coconut but had the coloring and texture of a papaya. Unfortunately, I forgot to get a picture of that one but it was a strange one for sure. It tasted like a mixture of a papaya and a potato and had a huge seed in the center like an avocado.
None of these were very expensive but they were all very interesting to play with, especially because some of them we had never heard of before. We decided to get as many as we could foreseeably cook up and eat within the week and just figure out how to prepare them later.
Creating a Culinary Delight
There were so many new culinary delights to play with when we got home that we almost didn't know where to start. But being creative and knowing how to use Google helps! We started with what we knew, which was the jicama, brussel sprouts and pomegranate.

The meal that you see at the top of the post, on the purple plate, is what came out of our first attempt at playing with our new foods. Bryan whipped up some roasted brussel sprouts, soaked the jicama in lemon juice and spices and flash fried the Huazontle and the strange papaya looking fruit. All the while, he was roasting the Burdock, Lotus root and Arracacha root. He used the Ruda and Fenugreek for the roasted root veggies. Overall, it was a fantastic dish and extremely dietarily diverse!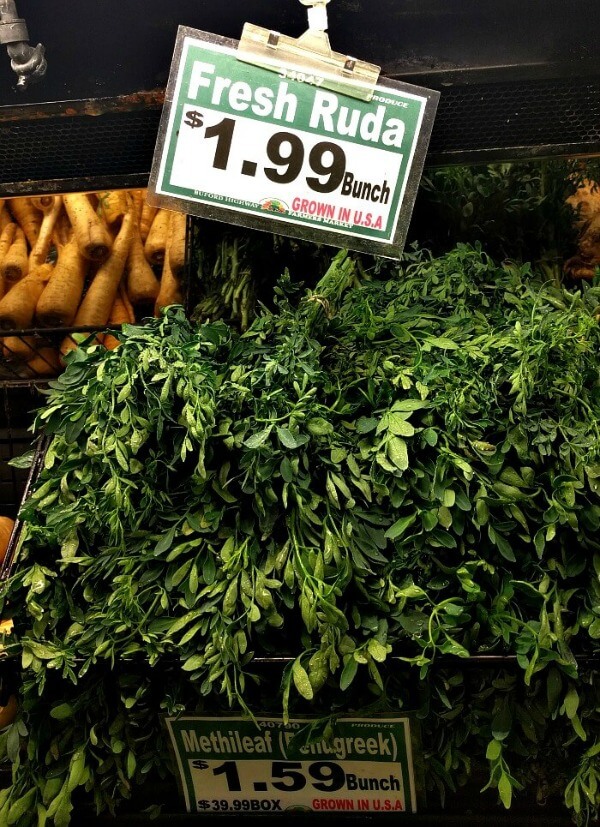 I have to say, that a lot of times, if you aren't sure what to do with a food then roasting is almost always a safe bet. But searching for ways to cook your new culinary delights is now easier than ever with things like Pinterest, YouTube, AllRecipes.com, Recipe.com, Food Network.com, etc.
Overall, the best way to break out of your routine is to keep an eye out for new and different things when you are grocery shopping. I always take the opportunity to check out stores or markets that I have never heard of before. Friends with different ethnic backgrounds usually have a plethora of ideas when it comes to new places to check out and/or new foods that I should track down. Another thing that we subscribe to monthly is our Love With Food box. We love getting it because we get 10-15 different items every month, most of which we have never seen  nor heard of. Just doing little things like this keeps our diet diverse and my body always expecting something new, which impacts my level of immunity.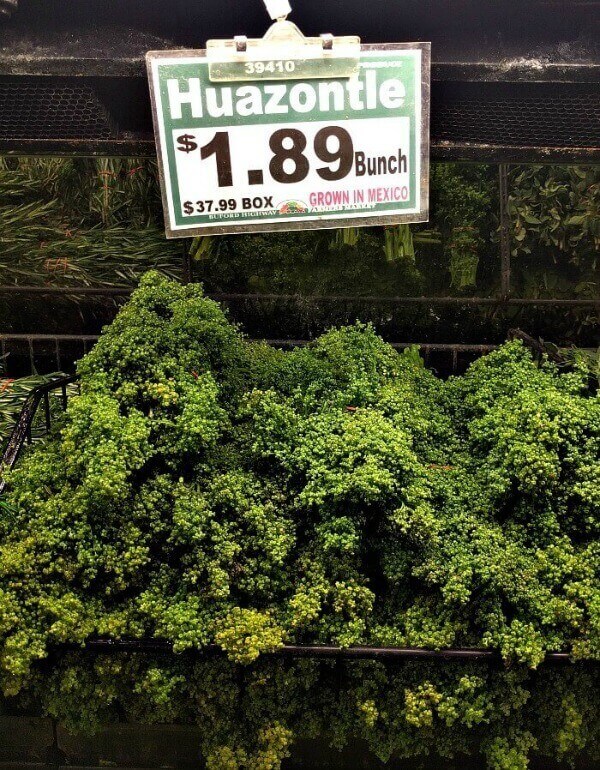 Sometimes, staying healthy (even when working crazy hours and running on 4 hours of sleep) has a lot to do with what you put into your body. I know that it directly affects me and I can feel when my diet has become too stagnate. Therefore, I am ALWAYS looking for new and exciting things to try!
What are some markets and/or foods that you have come across lately that are completely new to you?