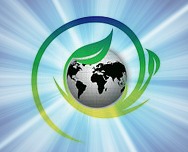 Adaptive Nourishment
I help people with Endocrine Disorders heal and live life well after diagnoses.
LET'S TALK!
Building Healthier Lives Through Dietary Adaptation
Testimonials
"Shanah has a very natural way of extracting information from her clients. She creates a dialogue that entreats her clients to divulge pertinent information about their diet and nutrition needs. Sometimes, that they, themselves, may not even be aware of. For me personally, Shanah was able to get me thinking about certain causes and effects that are contributing to my anxiety and insomnia. She tailored a specific regiment for me to implement that drastically, and holistically, changed my life. I routinely see her to maintain my good health habits and to set new wellness goals." – Courtney, NC
Kick in the Pants!
"I appreciate Shanah's straight forward approach and clear communication. She was able to give me a new perspective as well as answers that I didn't have access to, and I can see how this is the niche for her. Her force of will and resourcefulness are inspiring! If you are looking for assistance or guidance with your finances or nutrition she is the kick in the pants as well as the step in the right direction that you are looking for. I am forever thankful for the help that she was able to provide." – Tayett, NC
Guru
"Shanah is like my guru for quite a few things.  She has the answer and knows how to find it, if not.  Her research is beyond reproach and that is exactly what I need.  I don't have the time to do the reading or putting the facts together into logical and cohesive thought.  Frankly, I am lazy and don't want to do all of that work.  There is a lot of information and it is overwhelming to me.  She does it all for me and I will pay for that kind of service.  It makes my life easier and I feel great doing the things I know I should for my body which gives me more energy and clears up the fog in my thinking.  I am even losing weight as a side effect!  Thanks Ms. Bell!." – Shannon, GA
Grateful Mom
"I am grateful to Shanah Bell for guiding me toward nutritional foods to sustain my 3 year old daughter through a 2 month period where she had to eliminate most of her favorite foods due to an ailment. As any parent knows, it is difficult at times to get your children to eat what you want them to eat. Shanah was able to give me a list of suggestions to try out. In implementing Shanah's suggestions, I saw a huge improvement in my daughter's health." – A Grateful Mom, Chana Rosenfeld, FL
Actions
"Shanah is one to listen to because her actions speak louder than words. She is a great example because she lives what she teaches." – Tara, NC
Blows My Mind
"Her knowledge of food and nutrition blows my mind sometimes!" – Sandra, NC
This is a previous post that I have been asked about a lot. So I figured it was time to make some updates and re-release it. I would love to hear your thoughts on Kale Bone! While I was in Atlanta for the weekend, not too long ago, I met a server at First Watch who...
read more
Food is What Makes or Breaks Us…
I was able to continue my gluten free, organic, vegetarian, low-sodium diet as a single mom with 2 kids making only $800 a month, plus food stamps. If I can do it, so can you! My goal is to pass on these skills so that you can learn how to get more nutrient dense, tasty foods for less money. If you are ready to create a better quality of life for yourself and your family, and save money in the process, then join me in changing your thinking about food!