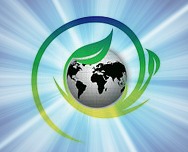 Adaptive Nourishment
Are You Ready To Live Your Healthier And Wealthier Life? Let Us Help You Get There
GET STARTED
Building Healthier Lives Through Dietary Adaptation
I know that nobody wants to think about taxes, and certainly not at this time of the year. But, not keeping them in mind throughout the entire year can end up being a HUGE mistake. This is especially true if you have any documented medical condition. I know some of...
read more
Food is What Makes or Breaks Us…
I was able to continue my gluten free, organic, vegetarian, low-sodium diet as a single mom with 2 kids making only $800 a month, plus food stamps. If I can do it, so can you! My goal is to pass on these skills so that you can learn how to get more nutrient dense, tasty foods for less money. If you are ready to create a better quality of life for yourself and your family, and save money in the process, then join me in changing your thinking about food!